Bookstore
CMHAM offers a variety of publications and products to help you meet your education and outreach goals.
RECIPIENT RIGHTS BOOKLETS
T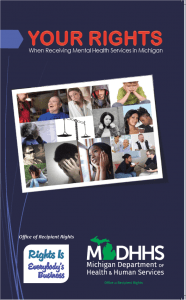 he Mental Health Code states that CMHSPs are required to distribute "Your Rights When Receiving Mental Health Services in Michigan" booklet to each recipient receiving services.
Books are available to purchase now!
CMHA will offer discounted bulk purchasing, personalization, and staple-less options annually.
Prices for Booklets: 50¢ (plus flat rate shipping)
Payment is required when the order is placed.
Shipments will take place within 30 days after payment has been received.
CHANNING BETE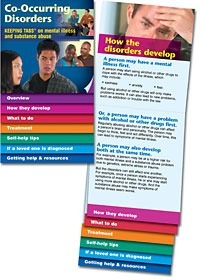 Special Member Ordering Opportunity of Channing Bete Company, Inc., Booklets
Up to a 51% discount off our published price list, increasing the "purchasing power" for the Community Mental Health Association of Michigan.  There is complete flexibility concerning the timing of orders and booklet selection.
How the Program Works:  All members of CMHA can purchase any Price List "A" & "K" items through this purchasing opportunity. Please refer to the chart on the attached order form for pricing.
Shipping costs are not included. They will be added to your final invoice from CMHA.
All orders must be faxed, mailed or emailed to the attention of:
Dana Ferguson
CMHA
426 S. Walnut, Lansing, MI 48933
Tel. # 517-374-6848 * Fax. # 517-374-1053
Email: dferguson@cmham.org
ADDITIONAL PRODUCTS:
Contact Chris Ward at cward@cmham.org to purchase the following items:
Boardworks DVD Training Set
LEP Kits
2019 Annual Salary Survey
LEP & HIPAA Training CDs